Enjoy Your Screened Porch This Fall
Autumn is upon us, and if ever there was a season to inspire us, autumn ranks number one with its rich array of colours, the smell of crisp air and fall leaves. Mother Nature becomes a true artist in the fall and paints her masterpiece with leaves ablaze with shades of red, gold, orange and yellow.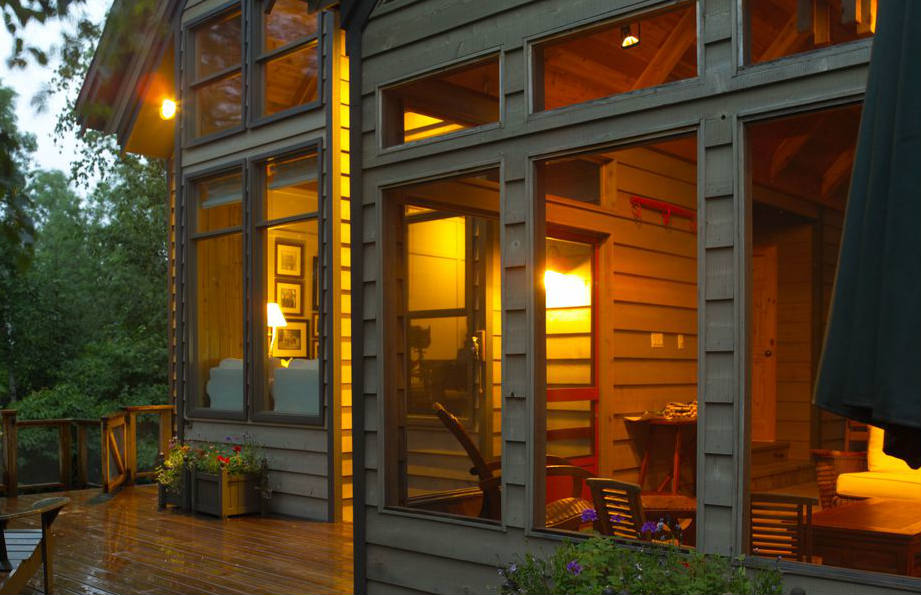 Autumn can transport you to a new level of contentment with local farmers selling their seasonal produce of crisp apples, squash and stout pumpkins. Now, this is the perfect time to partake in the sights and smells of the season, and there is no better place that you can enjoy more of the season than from the comfort of your screened-in porch.
You can enjoy the pleasures of your outdoor living beyond spring and summer, especially when the sizzling heat of the summer finally breaks. During the fall, your screened porch can be a more enjoyable place to linger outside with cooler weather and the glorious shades of nature all around you.
Just Imagine
Just imagine how enjoyable it can be on an autumn morning in your fluffy robe and slippers, sipping a warm cup of frothy latte' in your favourite overstuffed cushion chair. You get the opportunity to see wildlife in their scurry to get ready for the winter ahead and listen to the geese flying overhead going south, all the while listening to the rustle of the autumn leaves falling while you're checking your emails and schedule for the day.
A screened-in porch can extend your time outdoors even if it's a tad chilly. If you were lucky enough to install a fireplace as part of your porch build, you have the opportunity to inject ambience and real warmth into the space.
Heaters
Regardless whether it's wood burning or gas, you'll be warm and toasty in this extended space by the allure of flickering flames and heat that it provides. If you don't have a built-in fireplace, you still have the opportunity to purchase gorgeous outdoor space heaters that will give you the feeling of an outdoor fireplace with a similar appeal and alluring feel. Whichever it might be, a heat source of some sort will create a lovely spot to curl up with a book or just cozy up on a cool fall day.
Interior Décor
Fall is a wonderful time to incorporate some autumn colours in your screened porch. Interior décor is a superb mood-setter that can give you and your family a mental break from the sizzling heat of the summer.
In addition to the aroma of autumn and the scenic imagery that you can witness while being tucked inside your screened-in porch, you can enhance the experience by bringing the outdoors in with the potted flowers of the season. Imagine being surrounded by pots of classic autumn hues of orange, gold, russet and bronze mums and purple asters.
Add to your delight by having baskets filled with autumn corncobs, scones and pumpkins to create a seasonal look for warmth and comfort. If you haven't already, hang some strings of interior mini-lights. With the evenings getting darker sooner, the warm twinkle, glow of mini-lights will certainly provide an atmosphere that is warm, cozy and relaxed.
A final touch that you might consider is to add plush, seasonal-coloured cushions of russet and cranberry, fluffy-colourful brown, gold and crimson flannel blankets; thereby changing up the scheme with the rich hues of fall colours. All of these minor change-ups will create an atmosphere that invites fall weather and adds warmth for your guests.
Enjoy Your Screened Porch
Autumn is a perfect time to enjoy the splendours of fall with its colours, aromas and cooler temperatures while cuddled up contently in the privacy of your screened porch.
Jans Awnings and Rollshutters has over 15 years of experience in providing our customers with rollshutter, awnings, retractable screens, and the best customer service possible. If you believe that you are in need of any of our home solutions, call us at 613-832-2345 to book a free consultation.
Share This Story, Choose Your Platform!