Protect your Ottawa area cottage or vacation home with Talius rollshutters
Ottawa is a beautiful area to have a cottage or vacation home with scenic lakes, beaches, and nature less than an hour away from its vibrant downtown core. But it's also no secret that the weather in Ottawa and surrounding areas can turn nasty – especially during the winter.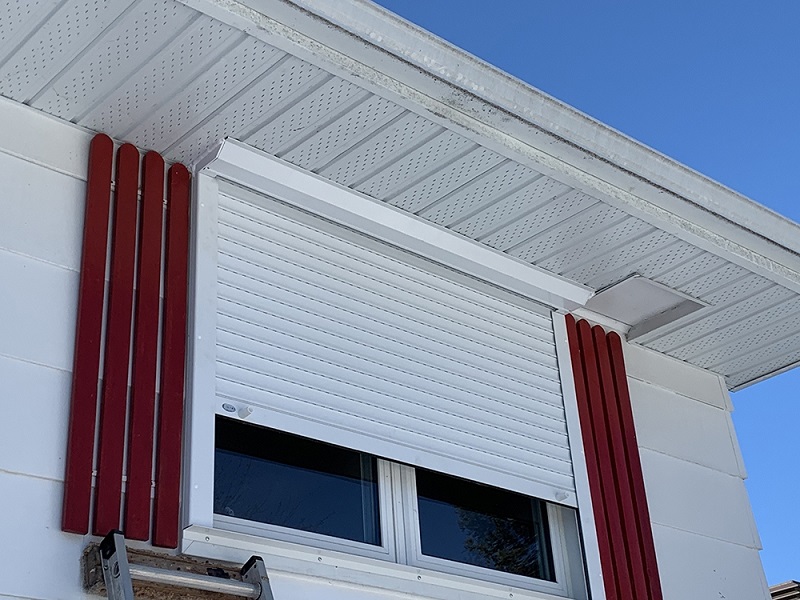 So while owning a cottage or vacation home in this part of Eastern Ontario may be a great investment, it is important to do all you can to protect that investment. And one thing you can do to protect your Ottawa vacation property is to install Talius rollshutters.
Designed for Protection Against Nature's Harshest Elements
Talius rollshutters are designed to protect against extreme weather conditions, including tropical storms and hurricanes. And while you may never see a hurricane come through the Ottawa area, ice storms, high winds, and flying debris are not uncommon.
Talius rollshutters are motorized and combine both form and function. These rollshutters protect your windows from the forces of Mother Nature. Made to last, Talius rollshutters are a combination of superior-strength aluminum and components made from stainless steel. When not being used, these shutters roll up and tuck neatly away into an unobtrusive overhead panel box.
Furthermore, Talius rollshutters are extremely easy to use. They can be rolled down or up with the touch of a button. You can even opt for environmental sensors that will automatically lower your shutters for you without you having to be there. This offers extra peace of mind should an unexpected storm whip up near your property. For even greater convenience, you can have Talius rollshutters integrated into an automated building system and operate them from your smartphone or tablet.
Protection from break-ins and vandalism
Additionally, Talius rollshutters can help you to protect your Ottawa area cottage or vacation home from break-ins and vandalism. Each shutter is custom-made for a perfect fit for your windows and doors. Built-in locking features keep unwanted visitors out by preventing the rollshutter curtain from being lifted while it is in the down position.
Talius also offers an Anti-Graffiti coating which goes on your rollshutters as a one-time application to make them more resistant to chemicals and surface scratches. This makes it possible for you to clean away graffiti using only soap and water and without the need for toxic cleaning products.
Customization and professional installation
If you would like to protect your Ottawa cottage or vacation home with Talius rollshutters, you owe it to yourself to contact Jans Awnings and Rollshutters today. Our professional rollshutter specialists can provide you with a quote.
Should you decide to proceed, they will measure your cottage's doors and windows to ensure a customized fit and provide you with professional installation.
Contact Jans Awnings today
To learn more about Talius rollshutters and other products that we provide, call us today.
Share This Story, Choose Your Platform!